Today, one of my very best friends from California asked me to look at a slide deck that he's about to present to his team later this month. He asked for my feedback. I was tempted to jump right in and give advice on how I would change the design, but I knew that my design advice (or any advice) wouldn't be any good if I didn't first understand the context.
It's kind of like someone asking you, "How do I improve my relationship with my parents?" You can dive right in and talk about communcation. This would most likely be decent advice (what relationship can't improve in the comms department?), but the advice would be worthless if you didn't have any context about what their relationship was like currently. Are they talking to their parents now? Was there a big fight recently? What was it like growing up?
When I worked in the entertainment industry in Los Angeles, people used to say, "Content is king." Well, for presentations, "Context is king."
Question #1: How was your last, similar presentation received?
Rationale: This was to help me calibrate. Since I don't work there, I don't know the kind of expectations his coworkers or managers have for presentations. I could redesign his whole deck and make it into something I know my team at Abbott would love, but he doesn't work for Abbott and his coworkers and managers might expect to see things a certain way especially if they are used to seeing information presented a certain way.
He said that his last presentation, which was similar in design, was very well received.
So what? If the last presentation was really well received by the team (including his manager), then there's no need to have a drastic slide makeover! Of course, I think it's good to continually improve and push the boundaries, but that is gravy if things are already going well.
Question #2: Is the deck going to be emailed before or after the meeting?
Rationale: I was trying to understand if this was going to be a deck that needed to stand on it's own without the voiceover. In flipping through the slides, I liked how uncluttered and clean each slide was. There were charts, graphs, and callouts. However, there was not enough information in the deck for it to stand alone as a document. If it were emailed, the reader/audience would not really be able to understand the full story.
He said that this was a presentation that he was going to deliver with the slides as a visual backup. It was not going to be shared via email before or after the meeting.
So what? If the slides are just there to be visual support with the real value coming from the discussion or voiceover, then there isn't really a need to add more content to the slides. However, I do think this could be a missed opportunity because  when a slide deck is really well done (thoroughly researched, well written, well designed, compelling story, with clear actionable reccomendations, etc.), it is then shared and forwarded across the organization. This is a huge boon to the creator's personal and professional brand. Is the extra work to make the slides complete on their own worth it?
Question #3: Based on our conversation so far, are you going to change anything?
Rationale: We had a good conversation about the presentation and I felt like I had given him some things to think about (audience, goals, expectations). However, I wasn't sure if I had actually said anything that was truly helpful or actually tangible. It had been more of a discovery call where I was trying to understand what he needed help with and how I could help.
His answer, "Haha, not really..."
Damn it. I was trying to help without being too prescriptive but realzied that my pendulum maybe swung too far in the "what do you think?" direction instead of "just do this."
I made 2 suggestions, (1) Right now your headline is just a description of the content on the page "Site visits," change it to tell the reader the one thing you want them to takeaway from the slide, (2) check out my design tips about how to design without being a designer.
His response, "That's a good call on titles maybe I'll have a rethink on those."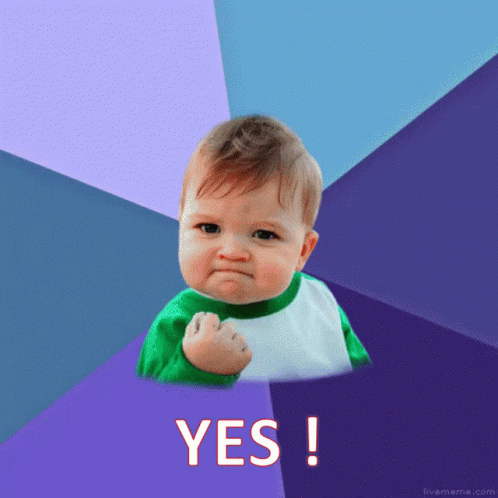 I think I helped. Maybe just a little.