Disclosure: My site is reader-supported. I may get commissions when you click through the affiliate links (that are great products I use and stand by) on my articles.
Do you find yourself spending hours on creating presentations, struggling with design, alignment, and the search for perfect images? Do you wish there was an easy way to not only create beautiful presentations but also make them interactive and engaging? Your solution is here, and it's called Decktopus AI. This AI-powered presentation tool has been developed to tackle these challenges, making the process of creating professional-looking presentations effortless and enjoyable.
Decktopus AI is an innovative, AI-powered presentation software that automates the process of designing and building professional presentations. Just provide the software with your topic, and it generates a fully prepared presentation, freeing you from the hassle of manual designing and resizing of elements. It is designed to save time and enhance productivity, especially for those who may not have much design experience.
Who Created Decktopus AI?
Decktopus AI is a product developed by Decktopus, Inc., a company dedicated to improving the way we create and share presentations. They aim to make the process of presentation creation as smooth and hassle-free as possible.
Top Benefits of Decktopus AI
Saves Time: Decktopus automates many aspects of presentation creation, saving you valuable time.
Ease of Use: Even with zero design skills, anyone can create professional-looking presentations with Decktopus​.
Customization: Decktopus offers a wide array of themes, fonts, and colors, allowing users to customize their presentations to match their branding or desired aesthetic.
AI-Driven: The AI-driven features of Decktopus suggest images, icons, and additional content, making the presentation creation process even easier and more efficient.
Best Features of Decktopus
Decktopus offers an impressive suite of features designed to make the presentation creation process as seamless as possible.
Instant Deck Generation
Simply provide Decktopus with a topic, and it will generate a fully prepared presentation for you​.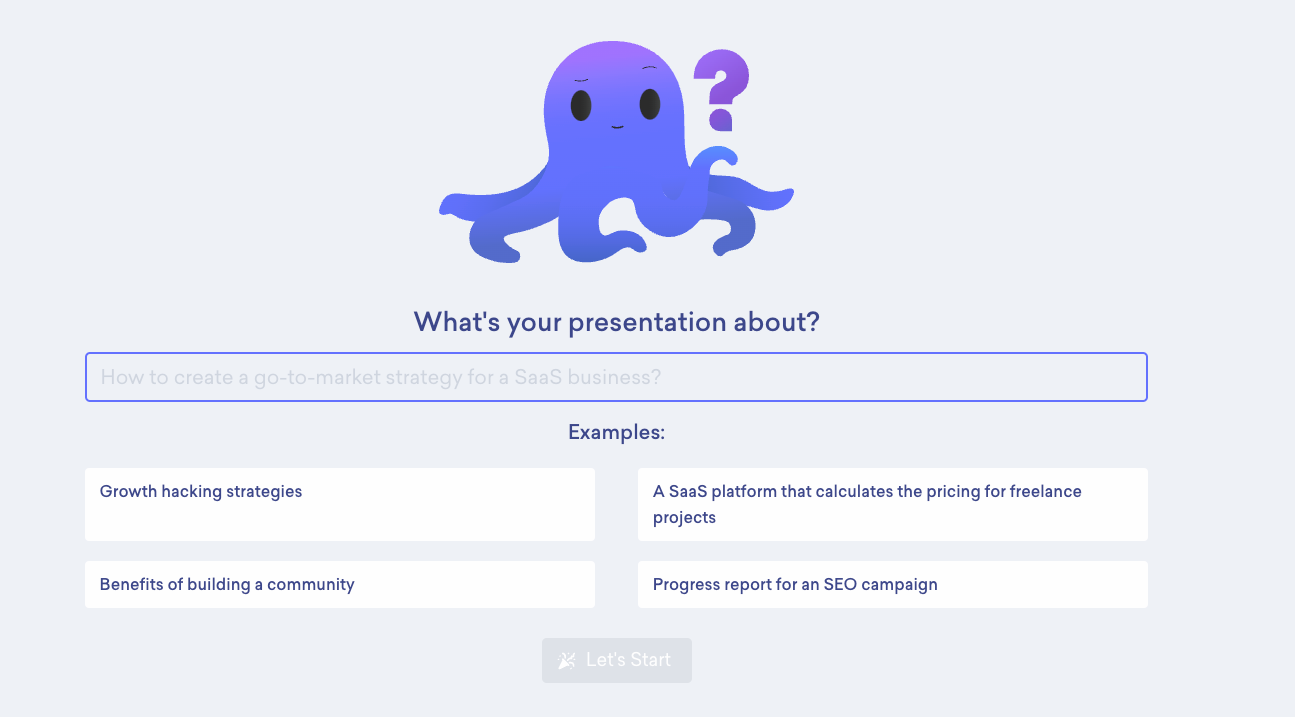 Slide Design
Decktopus takes care of resizing and rearranging elements on your slides, removing the need for manual adjustments​.
Content Suggestion
The AI-powered Decktopus can suggest images, icons, and additional content to enrich your presentation, taking the guesswork out of what to include​.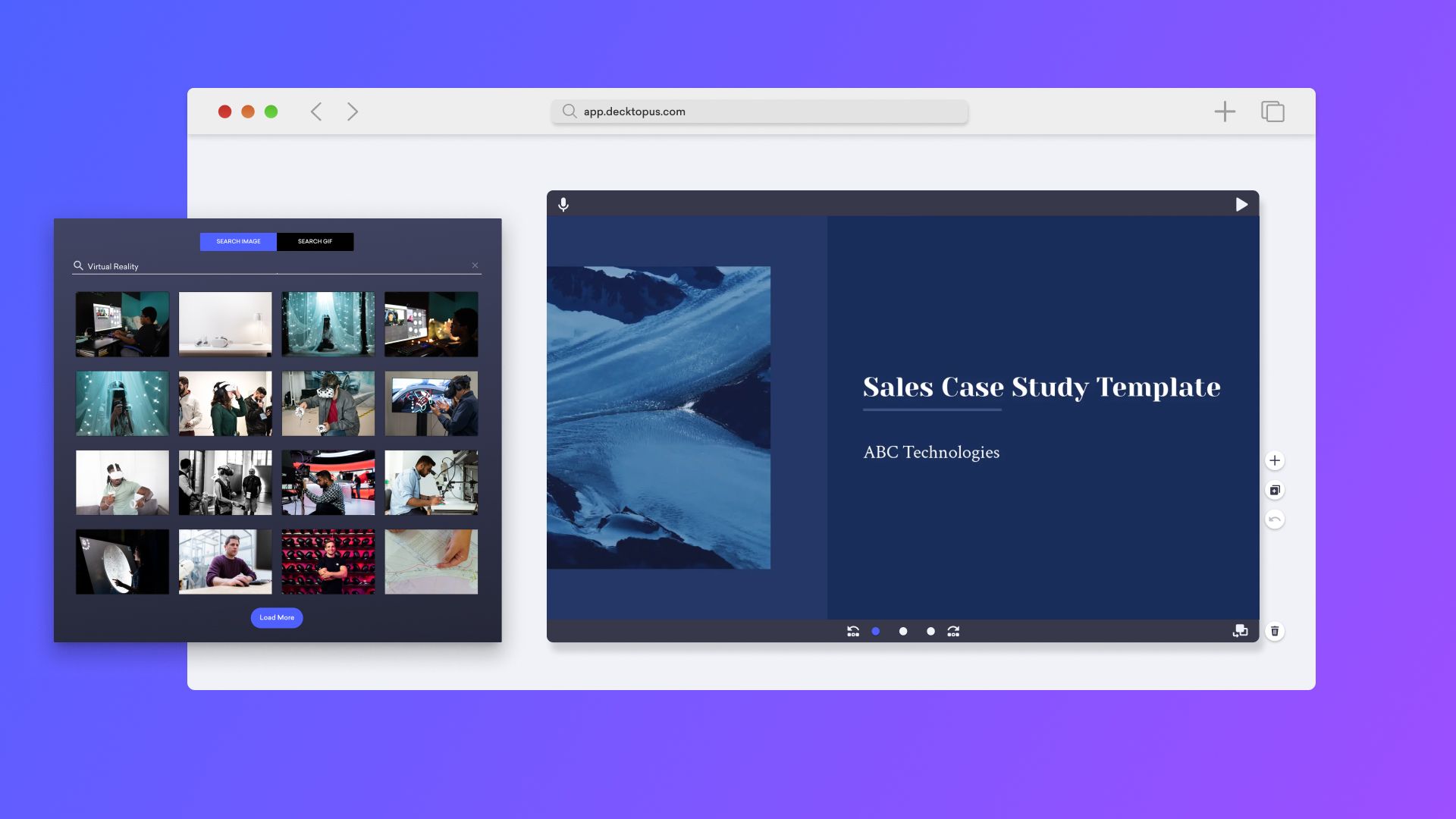 Customizable Features
Decktopus allows you to add a personal touch to your presentations with features like voice recording, forms for real-time feedback, and custom domain connection for a personalized brand experience​.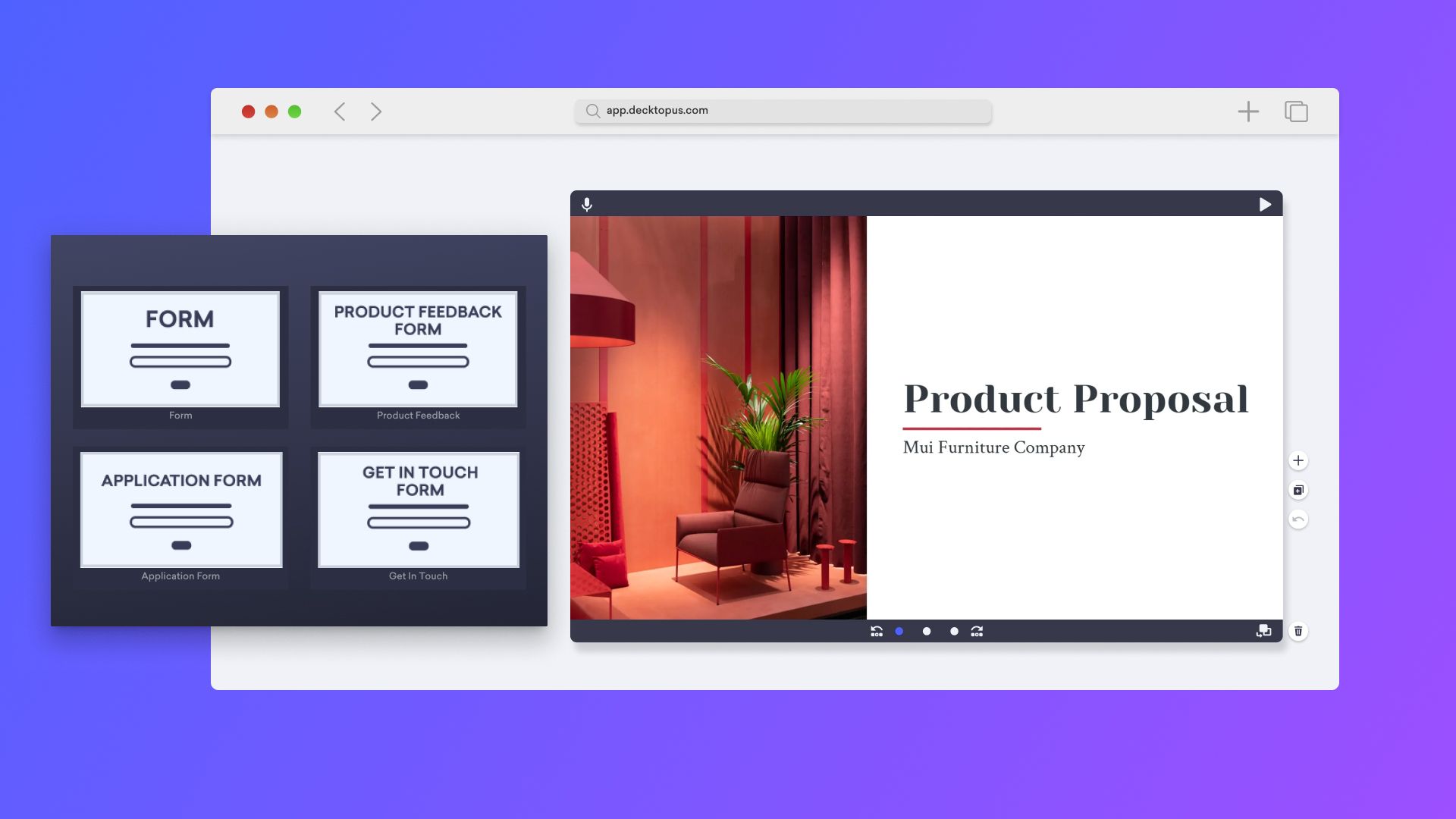 How Much Does Decktopus AI Cost?
As of May 2023, Decktopus AI offers two main pricing plans:
The PRO AI plan is priced at $7.99 per month with a "LAUNCH2023" discount applied, bringing the cost down to $4.99 per month. This plan is designed for individuals looking to level up their presentation game.
The Business AI plan costs $29.99 per user per month and includes all PRO AI features plus additional perks like more AI credits, custom domain connection, tracking form responses, and more.
Decktopus AI also offers a 50% discount on all plans for students with the code "SUPPORTEDUCATION".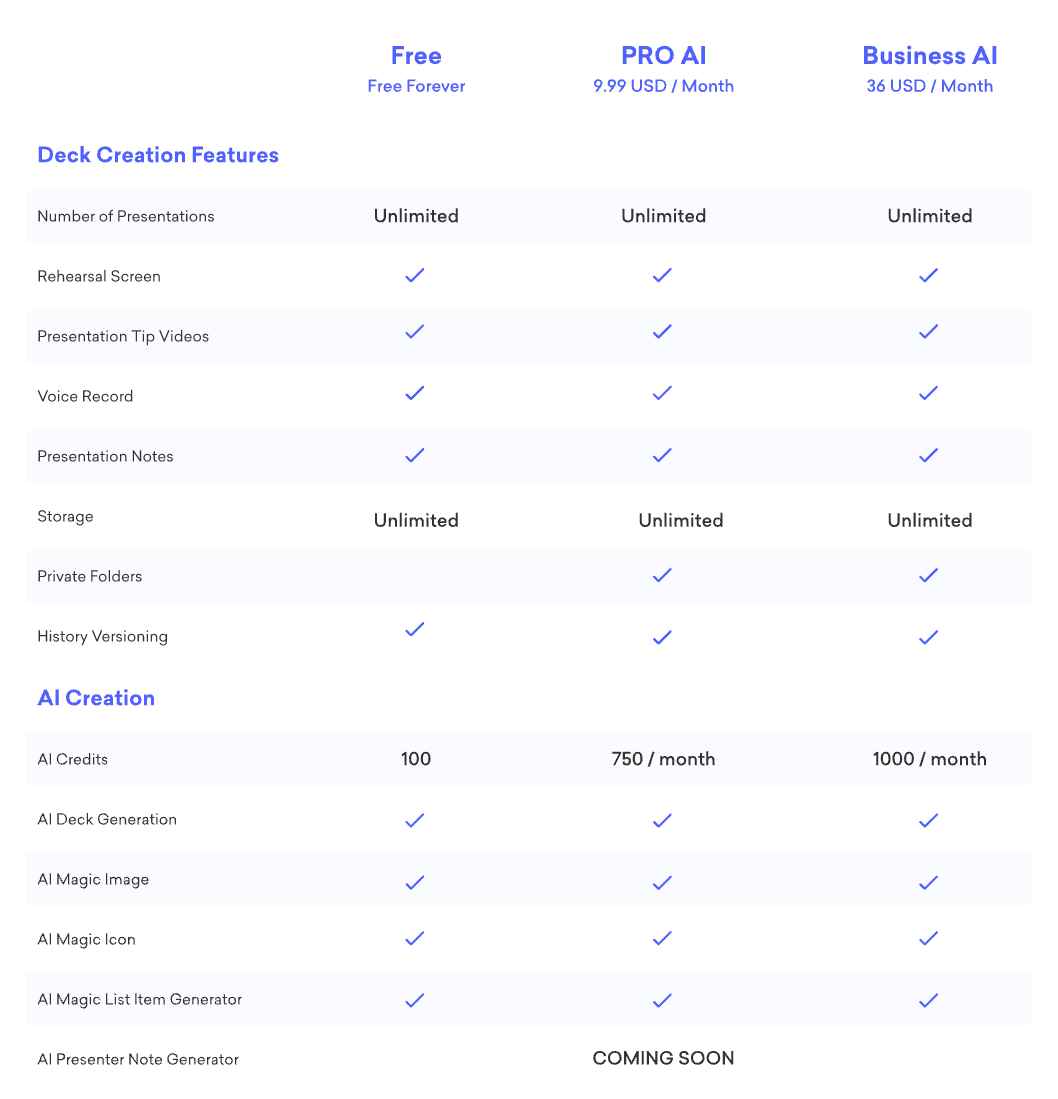 Decktopus Pros and Cons
Every product has its strengths and weaknesses, and understanding these can help you make an informed decision.
Decktopus Pros
User-friendly interface
AI-driven features that enhance presentation creation
Ability to create professional-looking presentations even with zero design skills
A wide array of customization options
Multiple pricing plans to suit different needs​
Let's now delve into some of the limitations of Decktopus.
Decktopus Cons
Some users might prefer having more control over the design process
The AI features may require a learning curve for some users
The cost may be prohibitive for some small businesses or individual users when there are free options such as Google Slides
Decktopus Alternatives
While Decktopus offers a unique approach to presentation creation, there are other tools in the market that you might consider, such as PowerPoint, Google Slides, and Prezi.
Decktopus Case Study
Decktopus has been instrumental in helping individuals and businesses improve their online presence. With its 100,000 users worldwide, Decktopus has assisted many in growing their online presence in a simple and timely manner through editable, interactive, and professional templates​.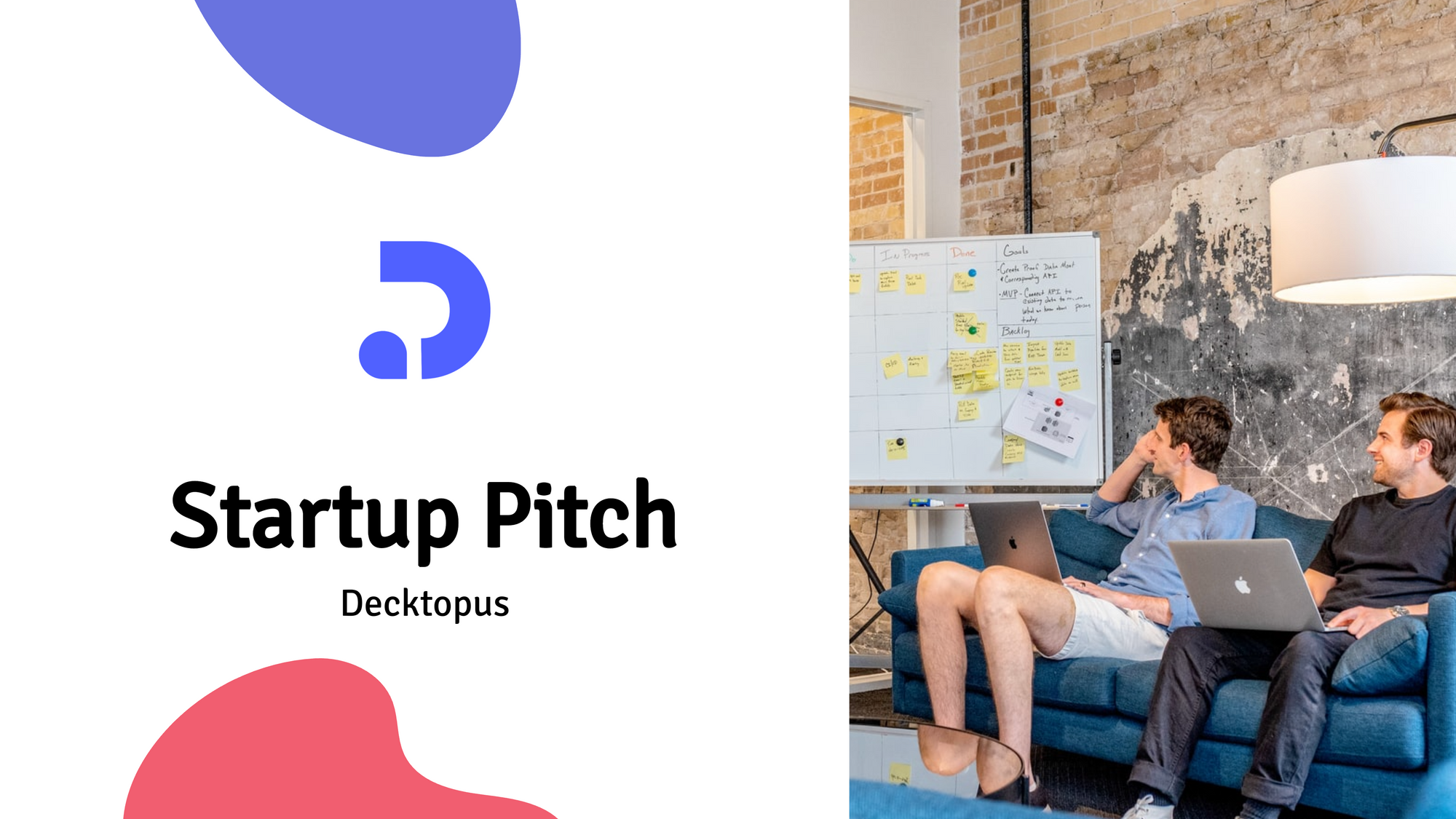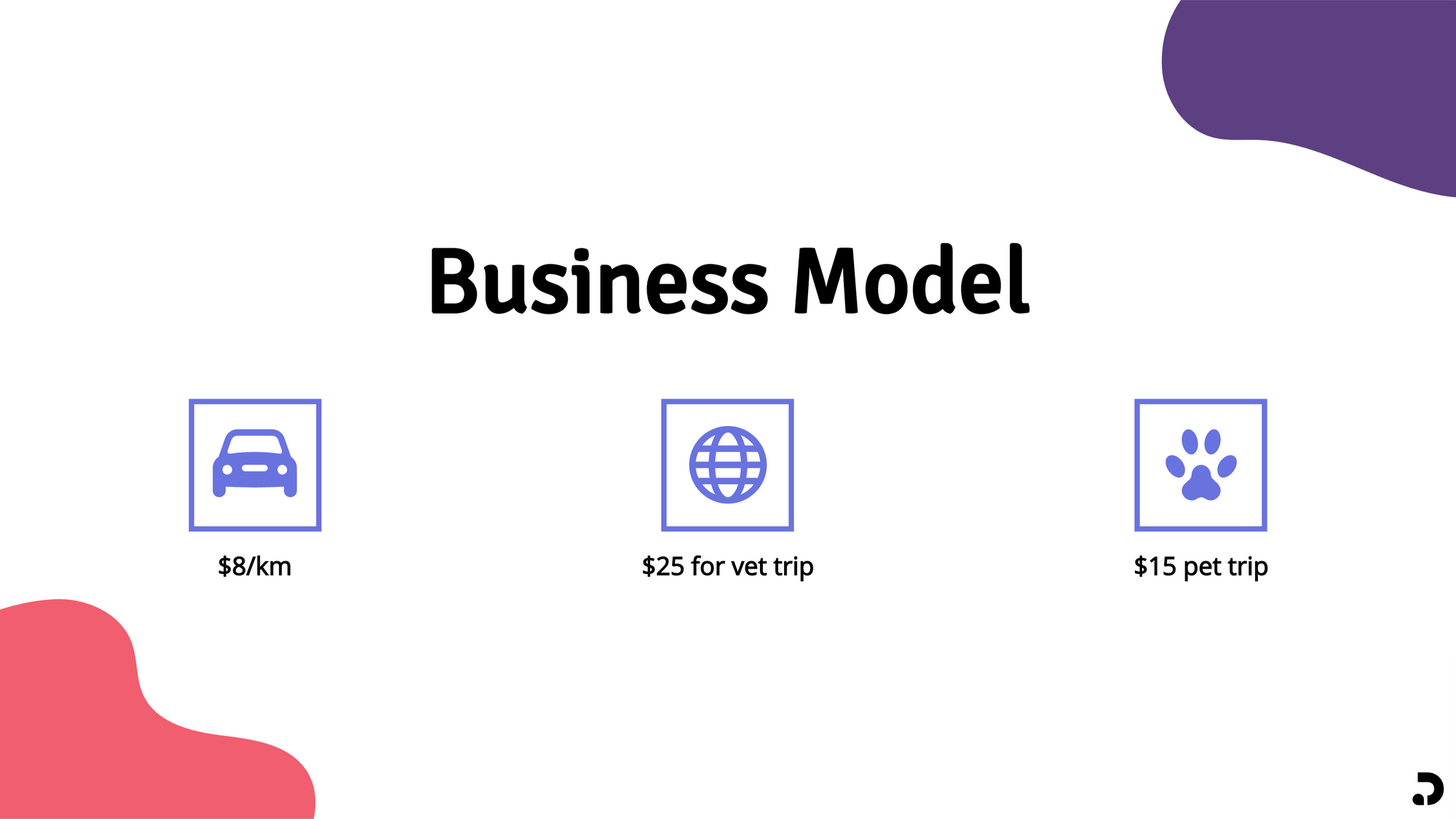 Here's another example of a service proposal: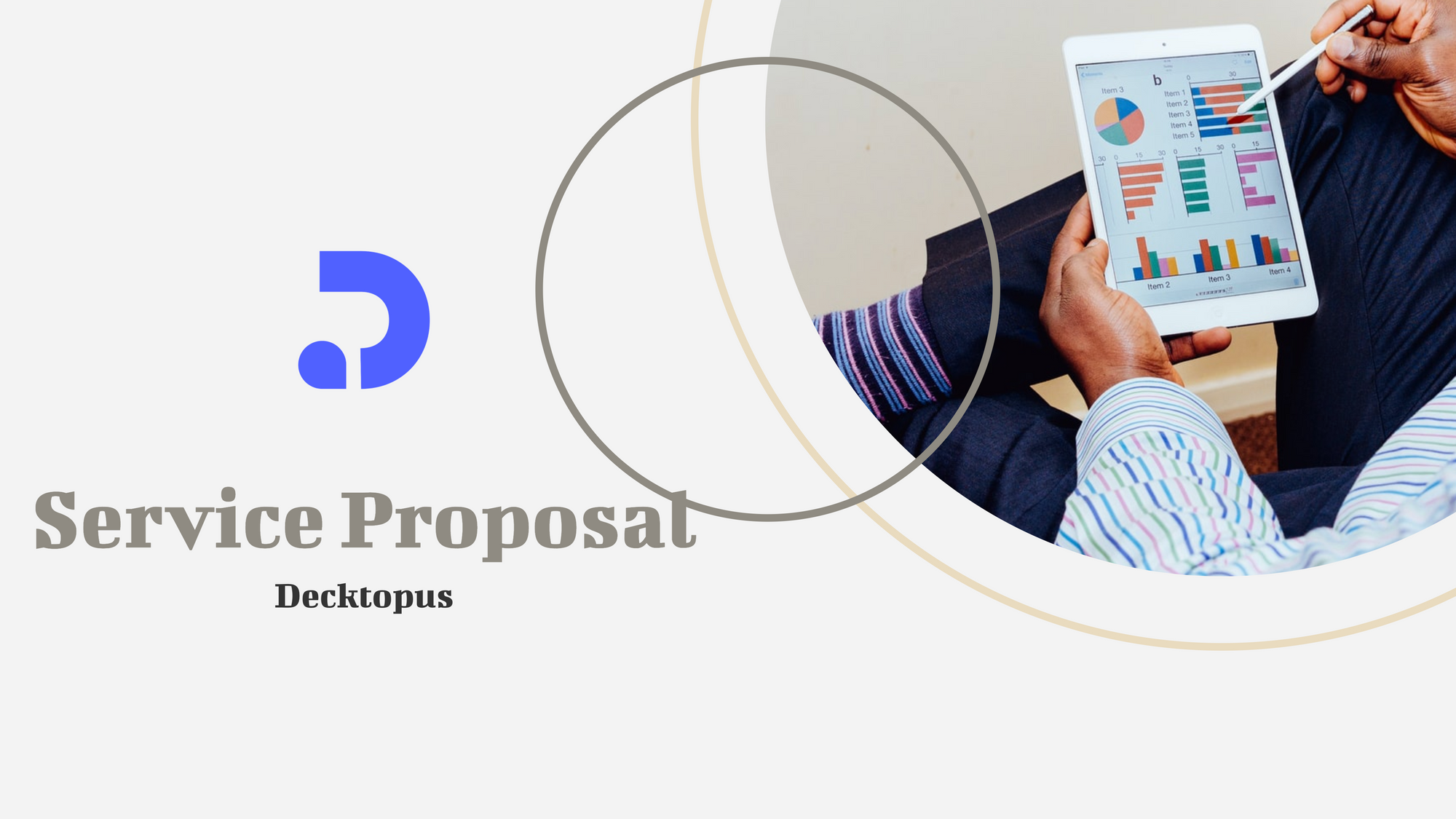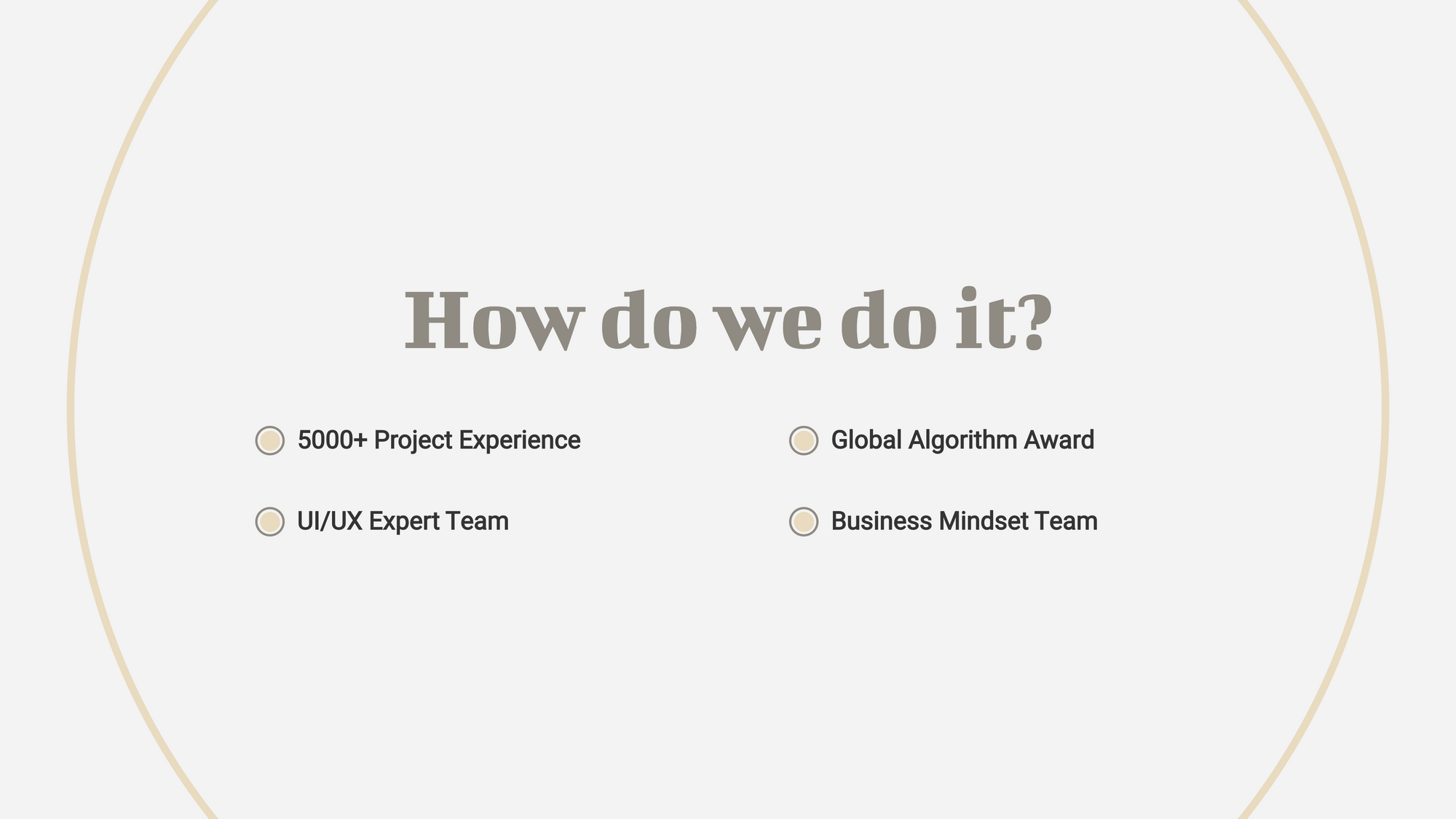 My Experience Using Decktopus
I love Decktopus, and I'm on the Pro plan.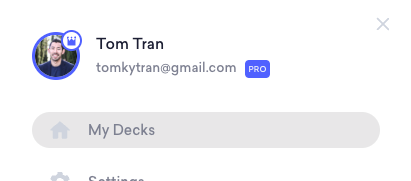 Right now, I've been using it for fun and for personal projects. I don't think it can replace Microsoft PowerPoint in the Fortune 500 world, but most people don't need that kind of flexibility and are better off with more constraints and faster presentation creation.  
Bottom Line
In conclusion, Decktopus AI is a versatile and powerful tool for anyone needing to create presentations, whether for personal use, education, or business. It's user-friendly, efficient, and filled with features designed to make your presentation creation process a breeze. With its AI-powered capabilities, Decktopus AI is indeed a game-changer in the world of presentation software​.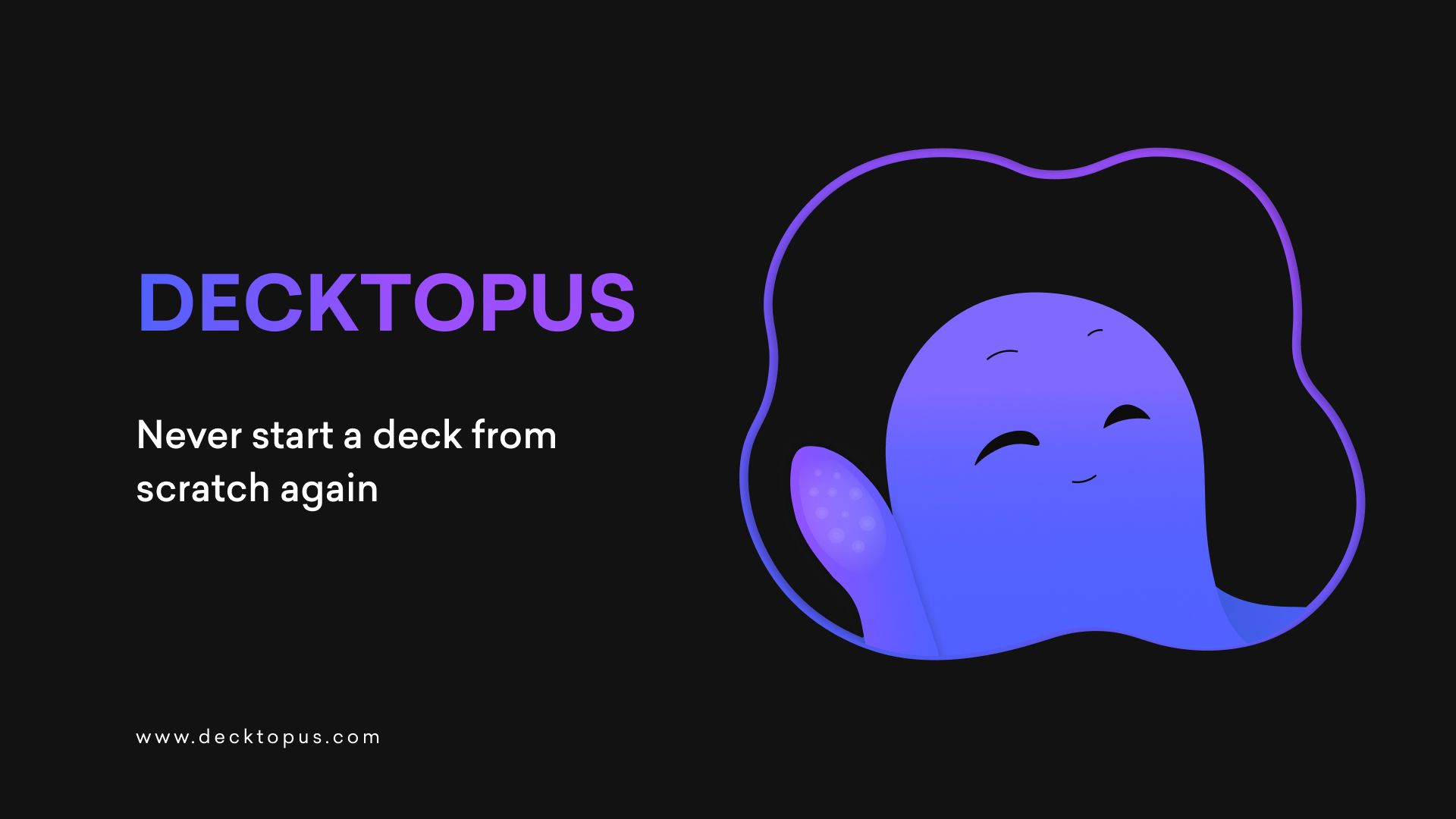 Decktopus
One sentence to build a whole deck.
Try Decktopus