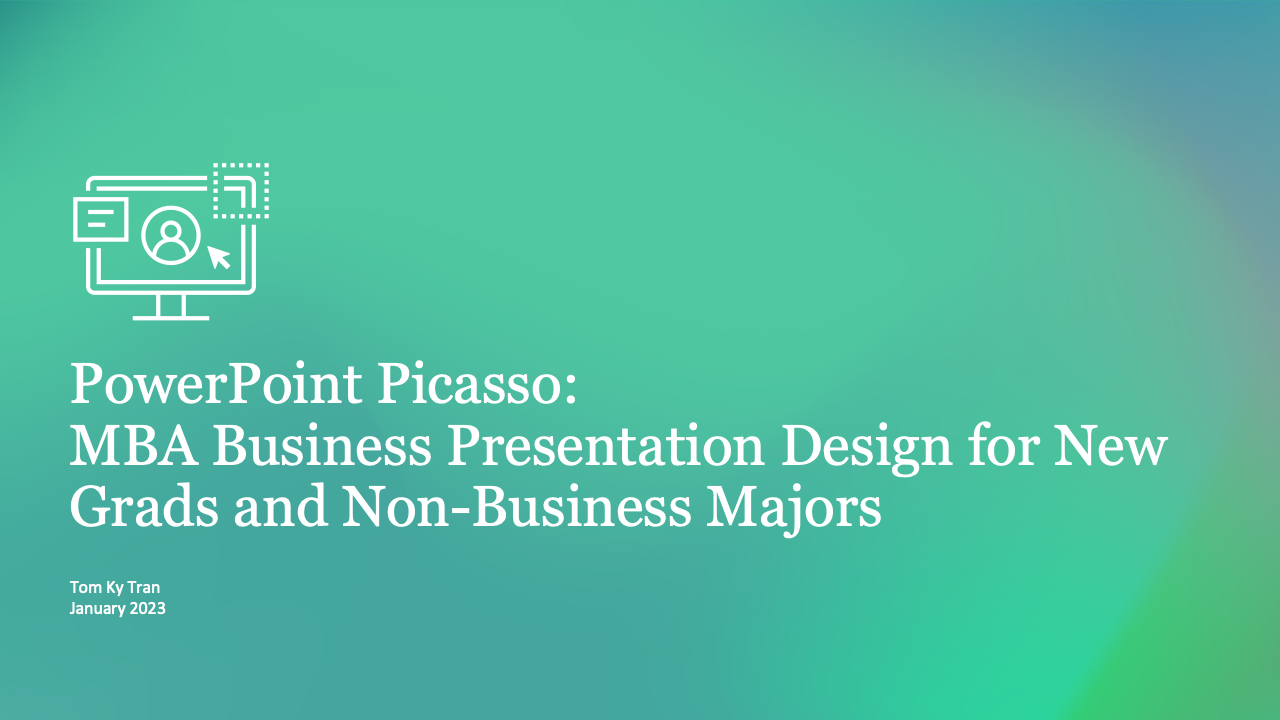 This is a PowerPoint design workshop that I've been working on for the past several months.
The goal is to help new college grads who didn't major in business learn how to write, structure, and present a compelling business story that drives action and delivers impact.
Ten years ago, I graduated from UC Berkeley with a degree in Political Economy. I had learned how to write an excellent paper—sometimes the night before—but I had no idea how to write and develop a business presentation.
College writing is a transferable skill, but learning how to craft a business presentation is a totally different game. And unless you join consulting or banking where they provide this training, in most other industries for white-collar office roles, you have to figure it out on your own through trial and error.
If you're lucky, you'll have a manager who will teach you these skills. Some will ask you to put together a presentation, and you'll have to just figure out how to do it on your own.  
That's where I hope I can help close the gap.
Sneak Peak
Let me know what you think!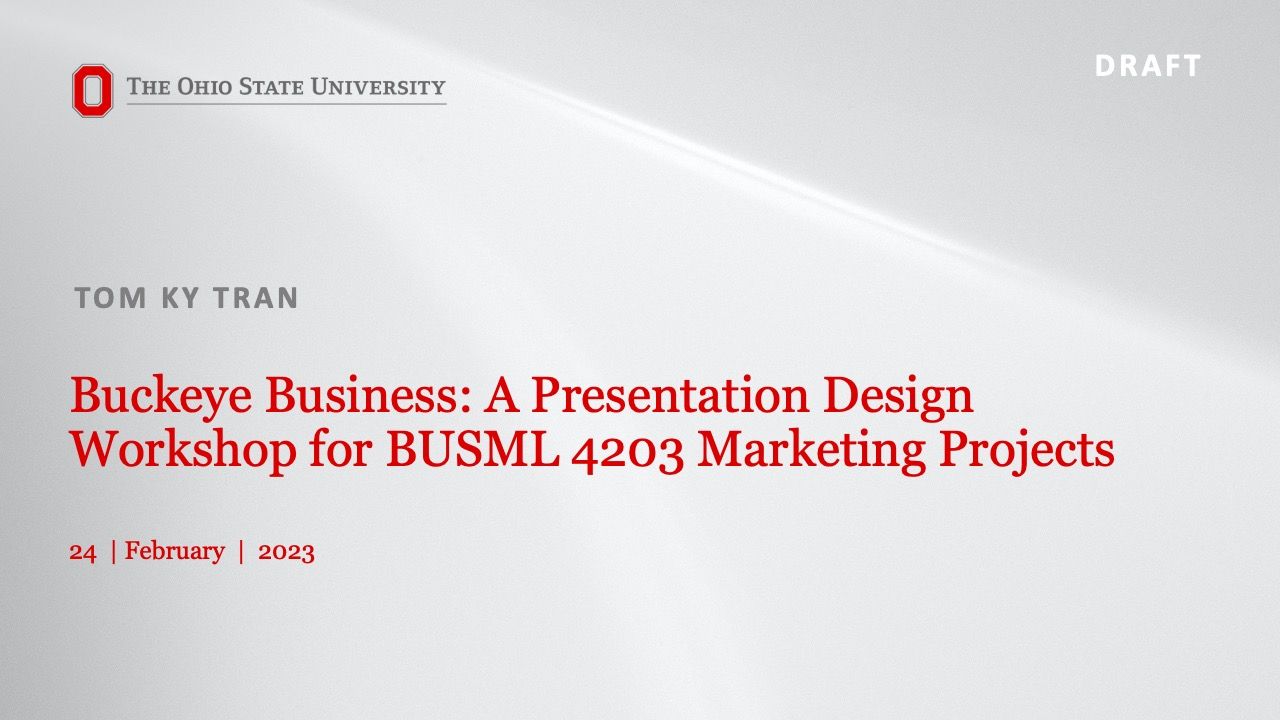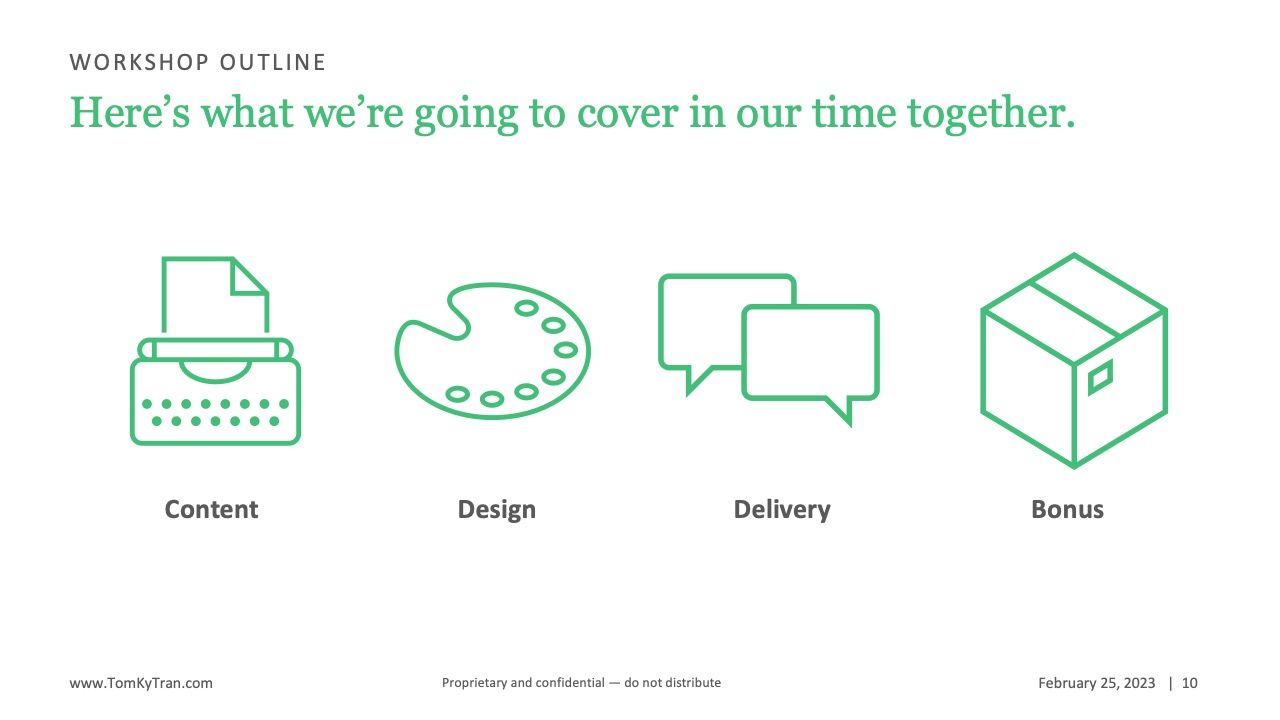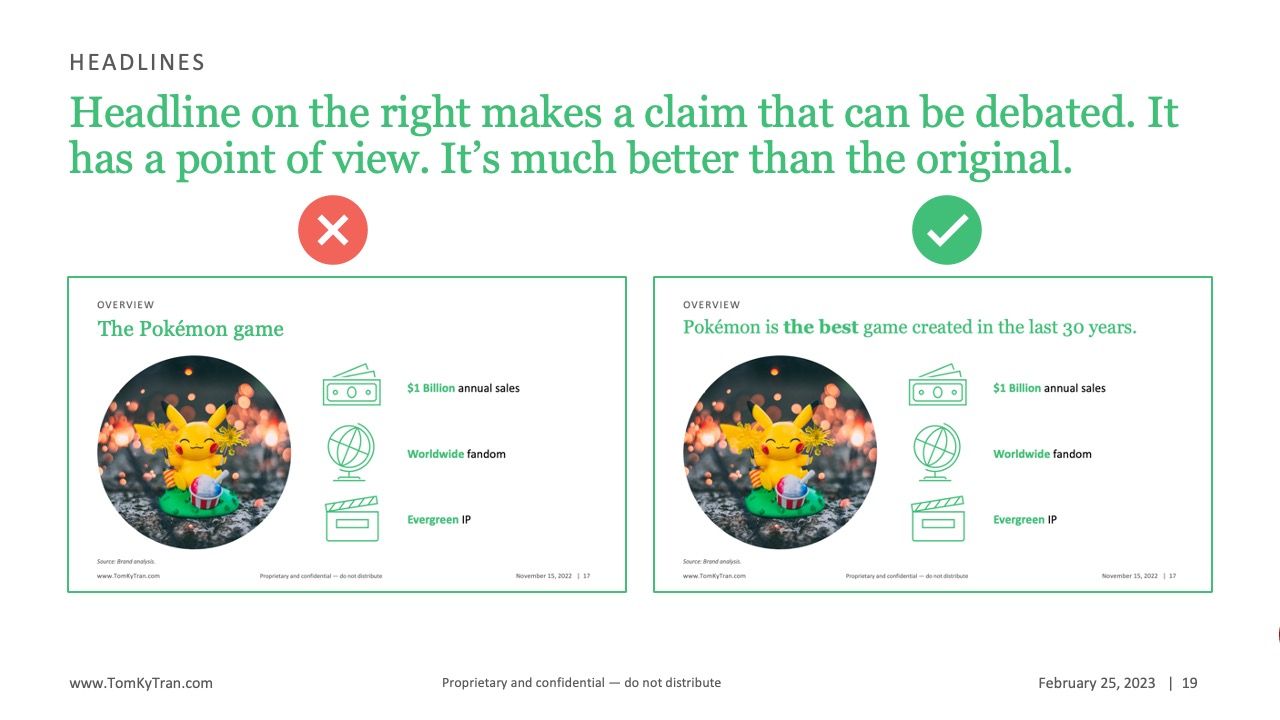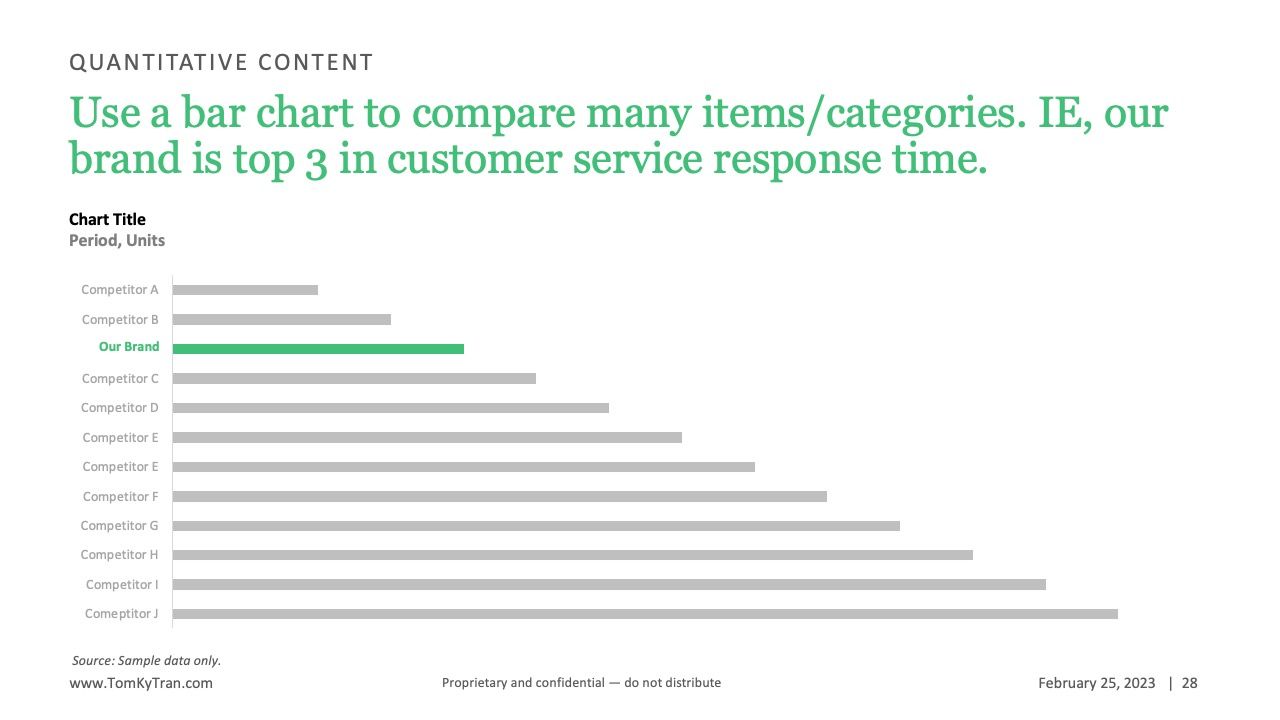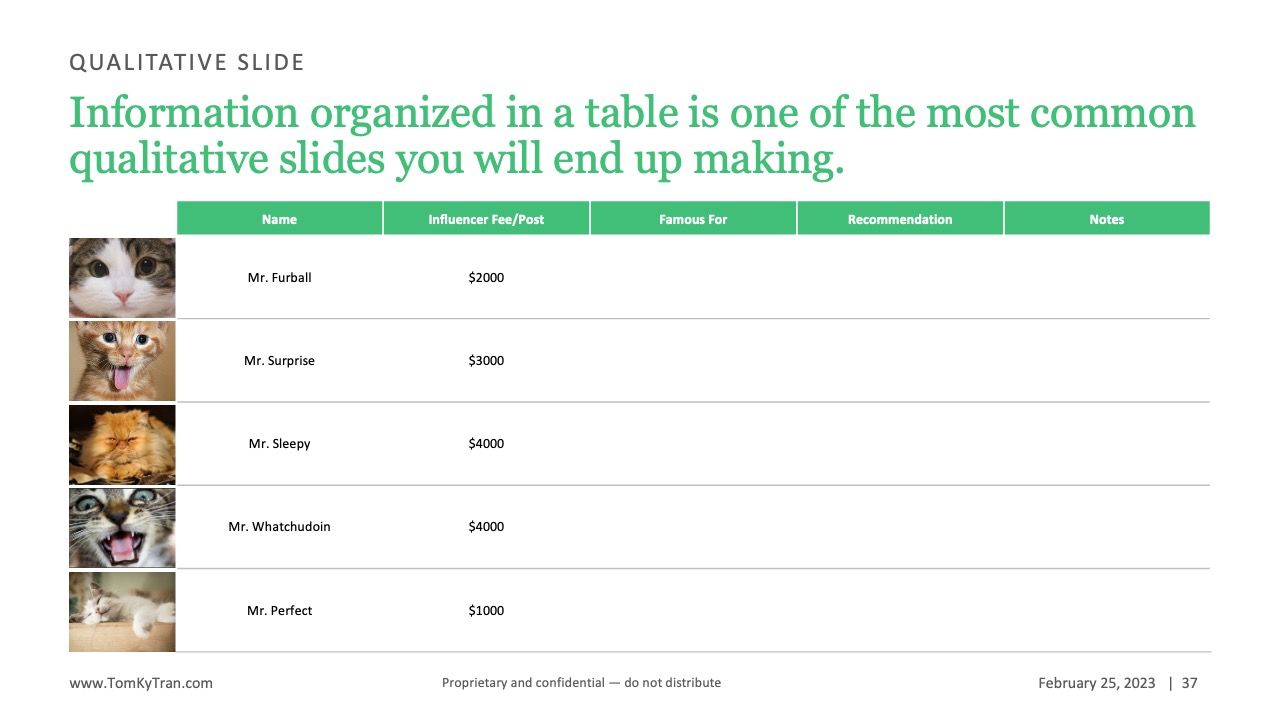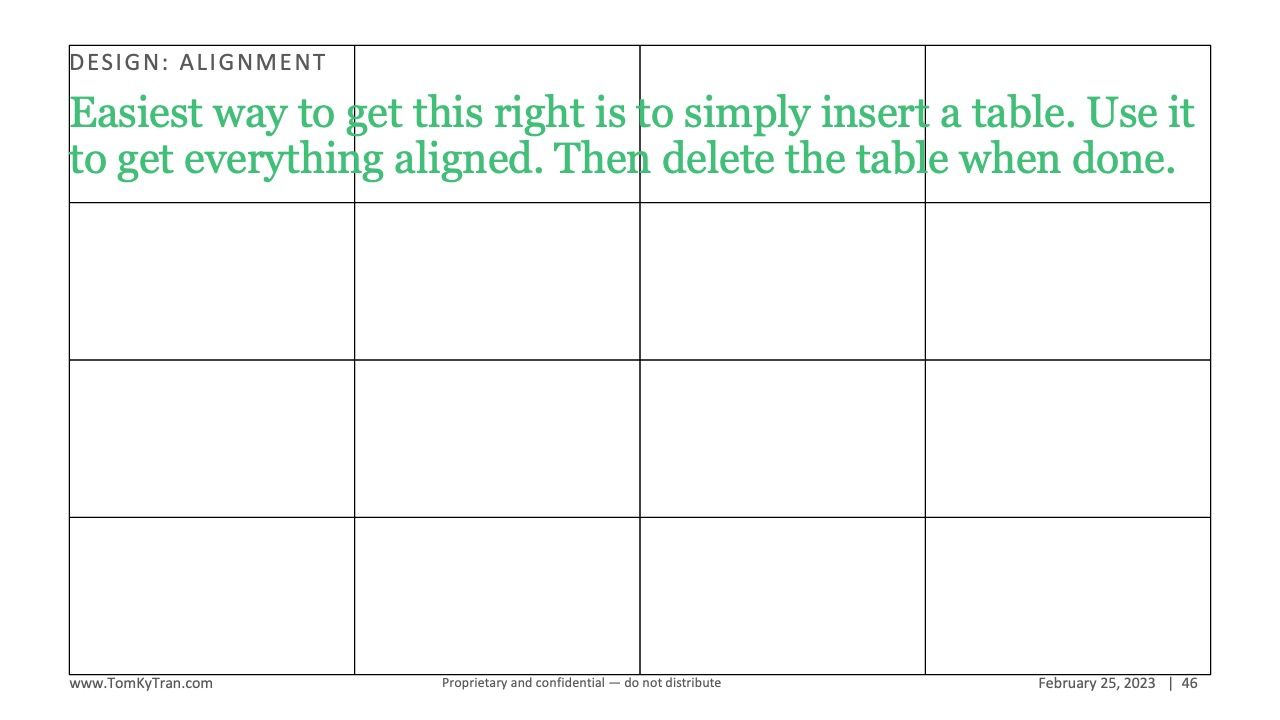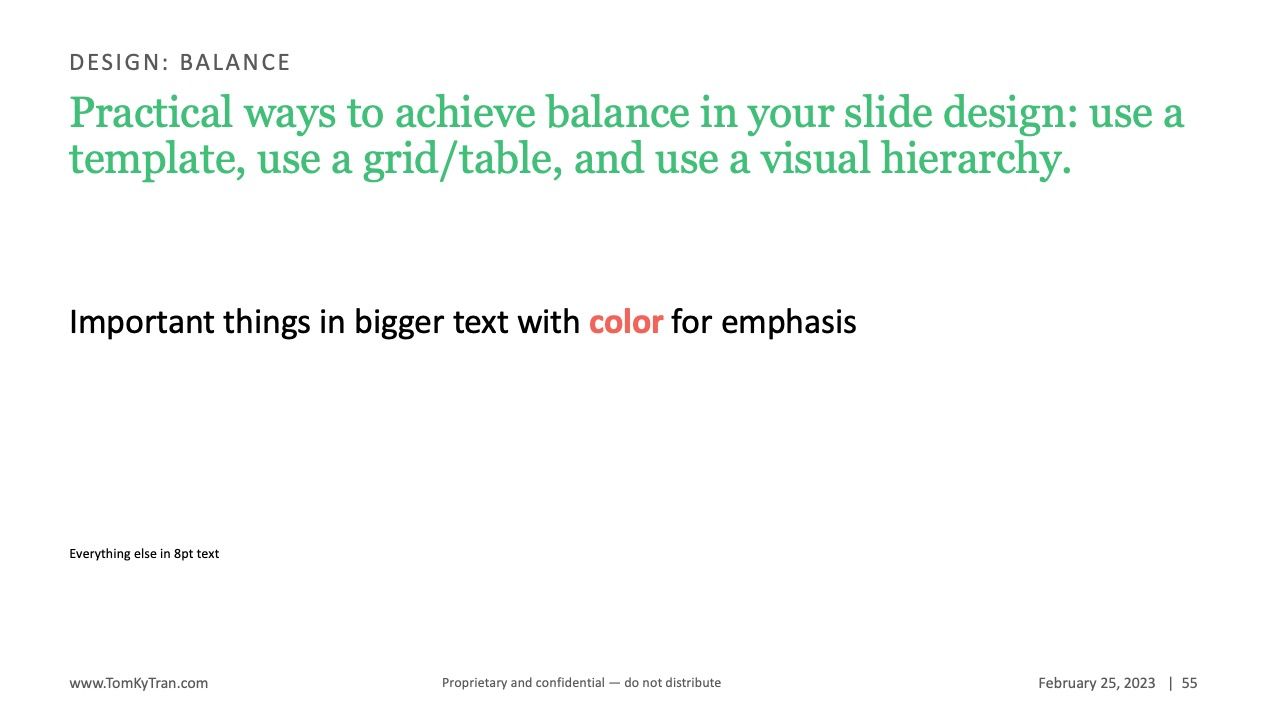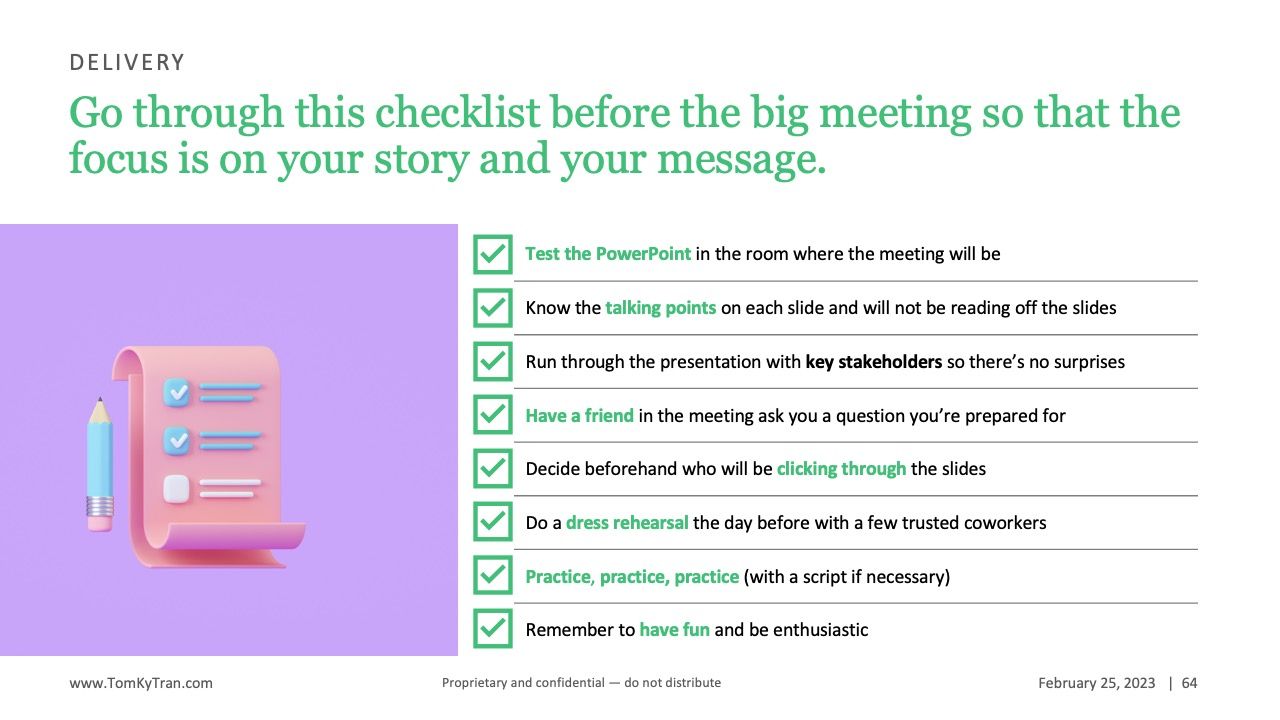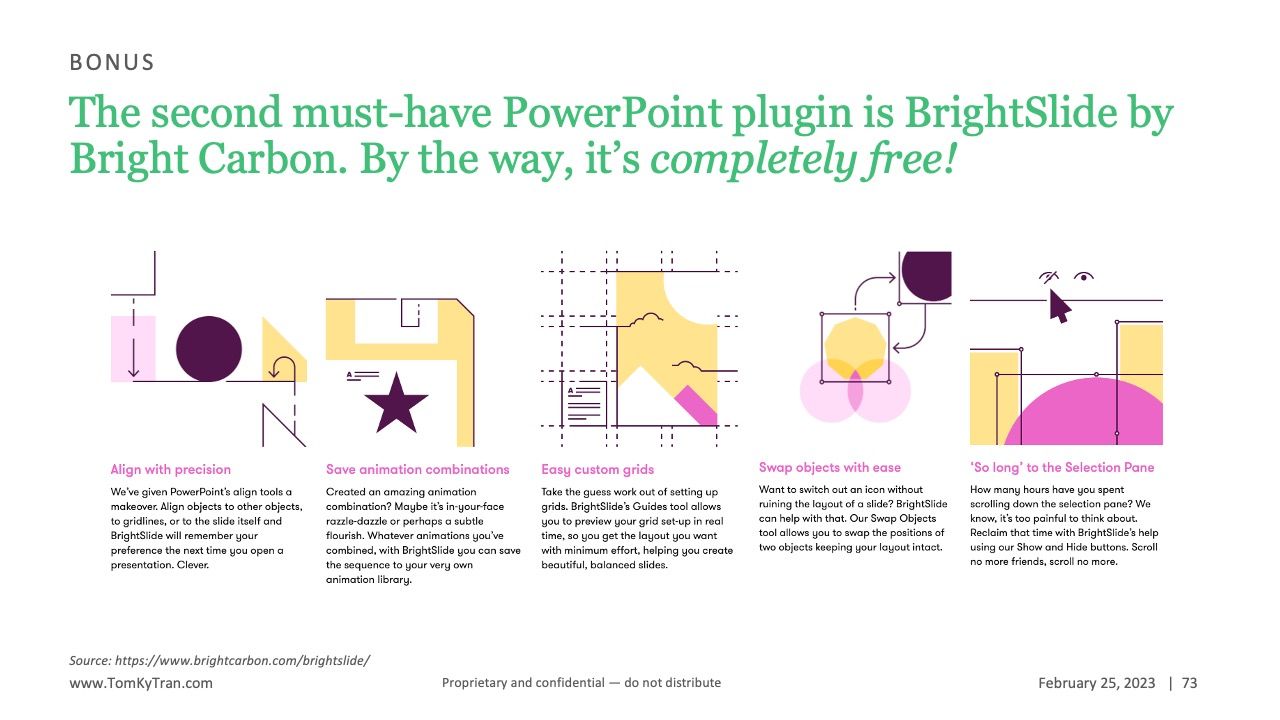 Even though this is designed for new grads, I hope you learned a new trick or two! Here's a copy of the presentation as a PDF.
⭐
What would you add to this presentation?
One suggestion I'm working through is adding a short reminder about the executive summary slide (thanks for the tip, Yolanda!).
I also know you. might be wondering why a Michigan grad would be doing something like this for OSU, their arch-rival here in the Midwest. 🧐
It's because I'm nice. But GO BLUE!